It's that time of year again! We're accepting artsy logo designs for marathon merch! Anyone and everyone can submit, you don't have to be a WTUL DJ!! Click read more to read the details and see past examples.
It's that time! We're accepting artsy logo designs for marathon merch! From now til Friday, March 4, you can submit your art to This email address is being protected from spambots. You need JavaScript enabled to view it. with the subject "[YOUR NAME] Marathon 2022 Art Submission" for a chance to see it on official merch. Keep in mind designs need to be suitably formatted for tshirts, mugs, pins, etc. Please submit in the form of eps (vector) files with no more than two colors and a limit to 3 submissions per person.
Words to be included: WTUL, The 52nd Annual Rock On Survival Marathon, 91.5 FM
Optional: 2022 (the year), Tulane University, New Orleans, wtul.fm, progressive stereo, celebrating 62 years of New Orleans progressive stereo, etc.
Lastly, make sure the email includes your name, eps file attachment, and phone number. Send any questions to This email address is being protected from spambots. You need JavaScript enabled to view it.. 
Thanks and we can't wait to see your work!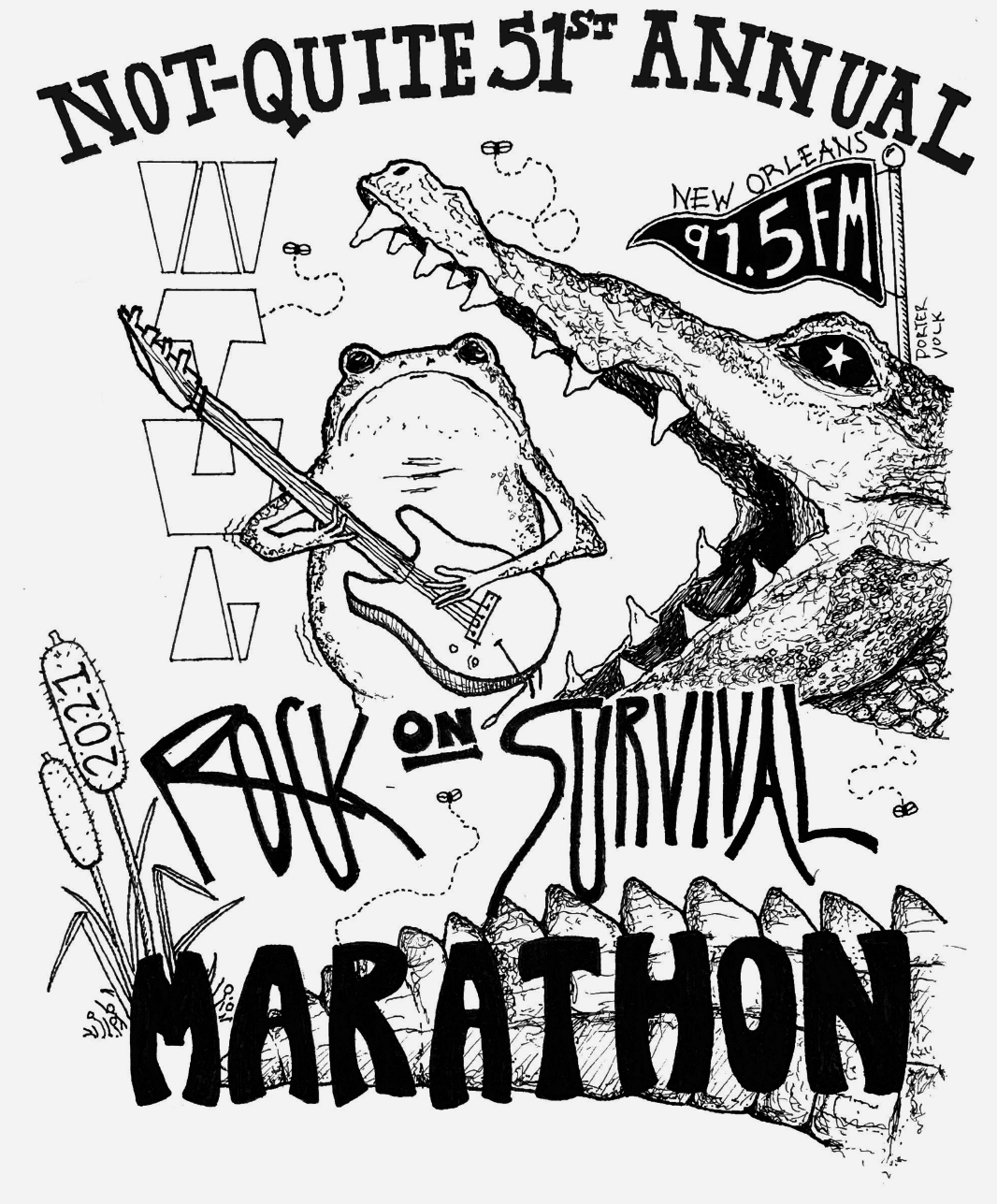 Past tote design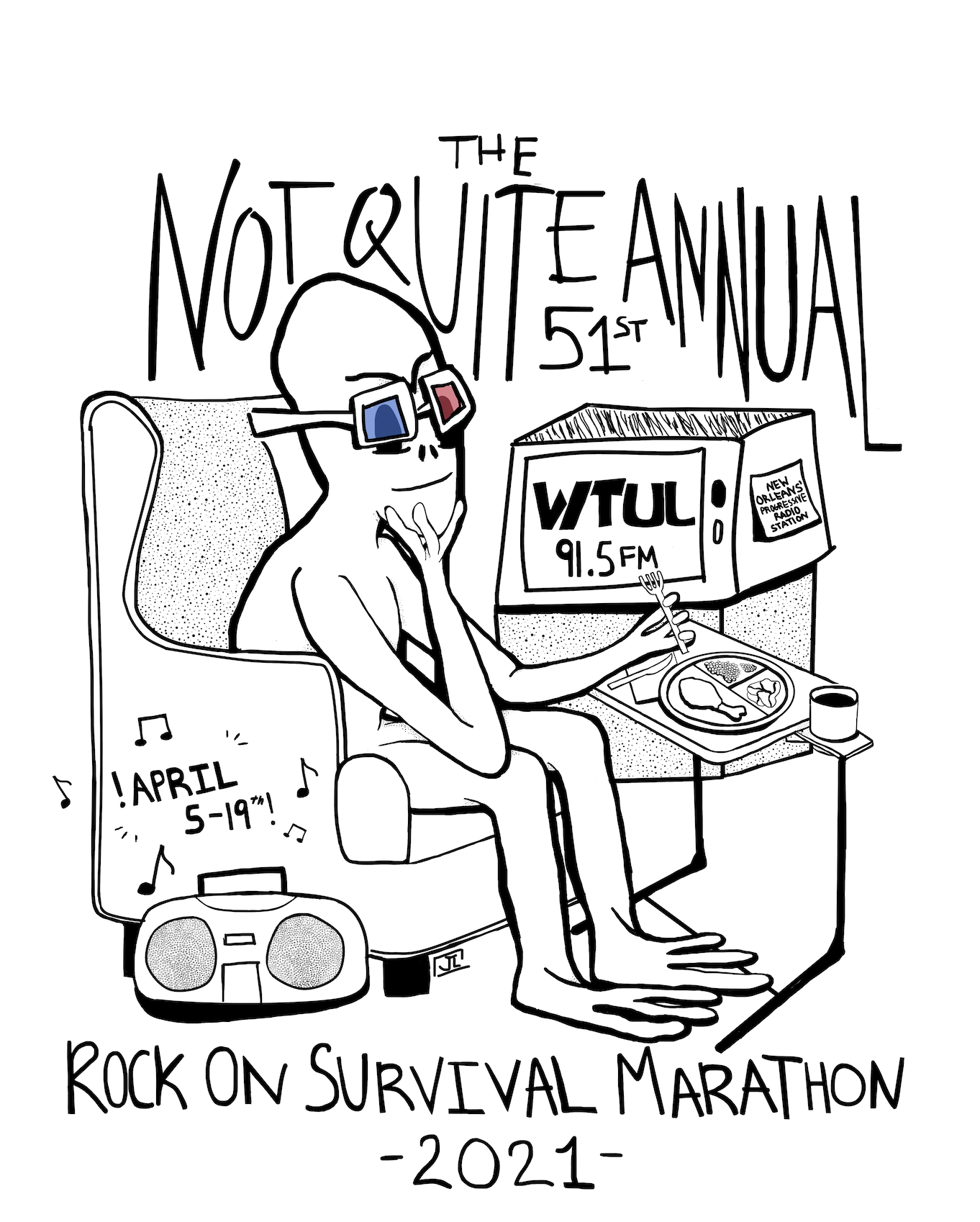 Past Sticker Design