WTUL's DJ of the Month highlights a DJ (or co-DJs) each month, giving listeners insight on their favorite albums, most memorable experiences at WTUL, and more!
This November, we sat down with DJ E to learn about his favorite finds in the WTUL stacks, who he'd want to interview at the station, and his favorite station moments. Lastly, he put together a specially-curated Spotify playlist for listeners! Make sure to read more below!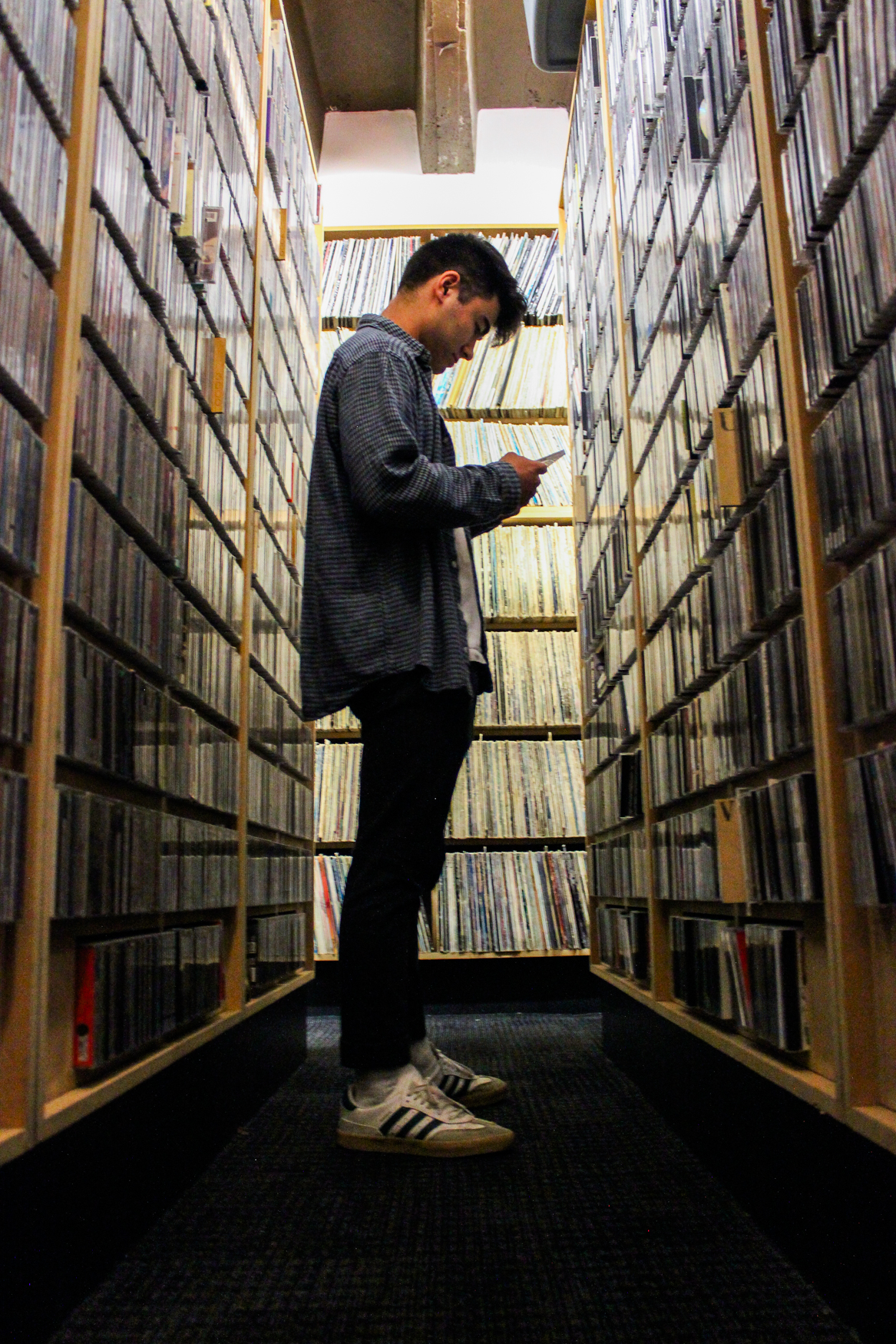 How long have you been a DJ at WTUL?
I was an apprentice last semester and then was a sub throughout the summer. Officially became a full-time DJ this semester.
What is your favorite song or album that you've discovered in the stacks?
Oh wow, this is an incredibly hard question. There is so much great stuff in the stacks; however, probably my favorite album I have found has to be Dreams Come True by Cant.
Which local artist has been one of your favorites to play on-air?
I have really enjoyed playing Anders Osborne on air. He's great at combining different styles of music, making him perfect to play over the air. Also, shout out to Motel Radio! They're great as well.
Which artist would you want to interview on WTUL and why?
I guess at this point in time, I would have to say Khruangbin. Such a great band from Houston, TX, that has really been one of my most played this semester. I would like to ask about their creative process and just listen to them talk about music. They seem like three people that would be extremely fun to have a conversation with.
What is your most memorable moment at the station?
My most memorable moment so far has to be getting a call at 3AM from a listener who used to be a DJ when he was an undergrad. We chatted for a few minutes and then he gave me a recommendation for a song I should play, I think it was Country Club by The Associates. Such a fun song - has been added to many of my playlists!
Listen to DJ E's Spotify playlist here and stay tuned to WTUL to hear when his show is next semester!