Details

Written by

DJ SamJam

Category: Blog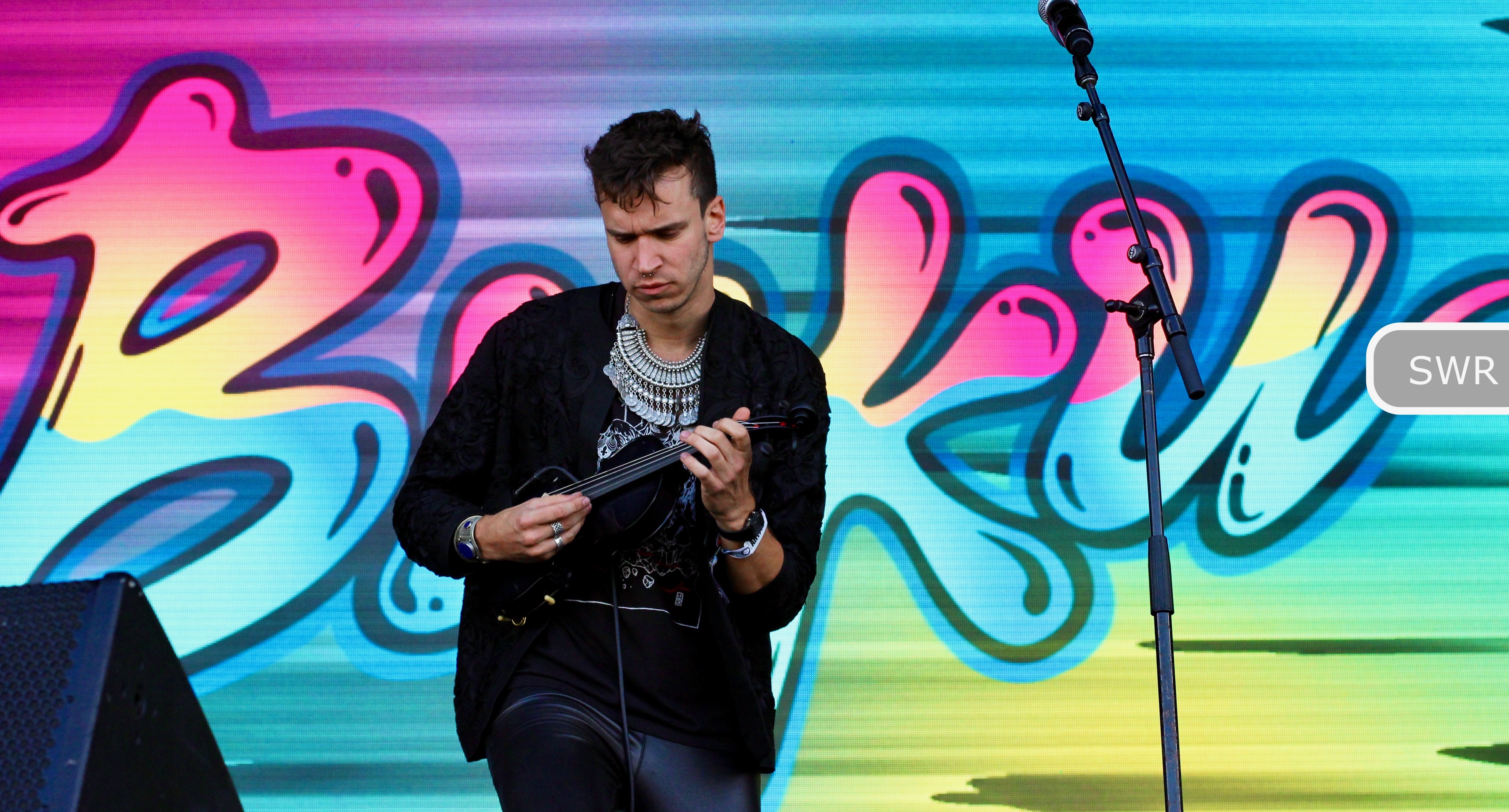 Earlier this March, I had the great opportunity to sit down with Adrian, Max, and Nick from New Thousand, an electrifying group meshing the genres of EDM-alternative trap music using an electric violin, keyboard, and synths/drums. 
After their thrilling performance at day one of BUKU Music + Art Project, Adrian (violin), Max (keyboard), Nick (percussion) and I had a chance to speak about their first time playing on the BUKU main stage, their unique instrumental style, and their upcoming music. 
[DJ SamJam] This is your first time performing at BUKU, how do you feel right now?
[Adrian] It feels great!
[DJ SamJam] Your performance was just so energizing! I've never really seen that onstage before.
[Adrian] Oh man yeah! This is the biggest stage that we've played on by quite a bit. We actually have sort of played BUKU before, we've street performed outside of the Ballroom stage the past few years and it's from the reputation we got through that that we got invited to play on the main stage. It's just like 'Oh my God, we're on the main stage at BUKU fest.' It's wild! It's totally wild! I love being able to look out and see people having a good time. It's a bit of a different context for me because with street performing I have people about 5 feet away from me like most of the time, so this is a lot different but it's totally exhilarating to me and adds to the whole experience. 
[DJ SamJam] How did you guys get together and develop your sound? You guys definitely have one of the more unique sounds I've heard.
Read more: Interview: New Thousand Captivates Crowd at BUKU Music + Art Project