DJ Ham Sandwich and Scott kicked off their 24-hour broadcasting marathon in support of WTUL. Both have put a lot into this station (Ham Sandwich in particular as General Manager) and could use your support. To pledge call 504 865 5885 or go to wtulneworleans.com/donate
DJs Jems, Clawdaddy and Sarah had a killer 24 hours full of tons of great interviews. They look like they've kept it together, despite a wardrobe change into Insane Clown Posse merchandise.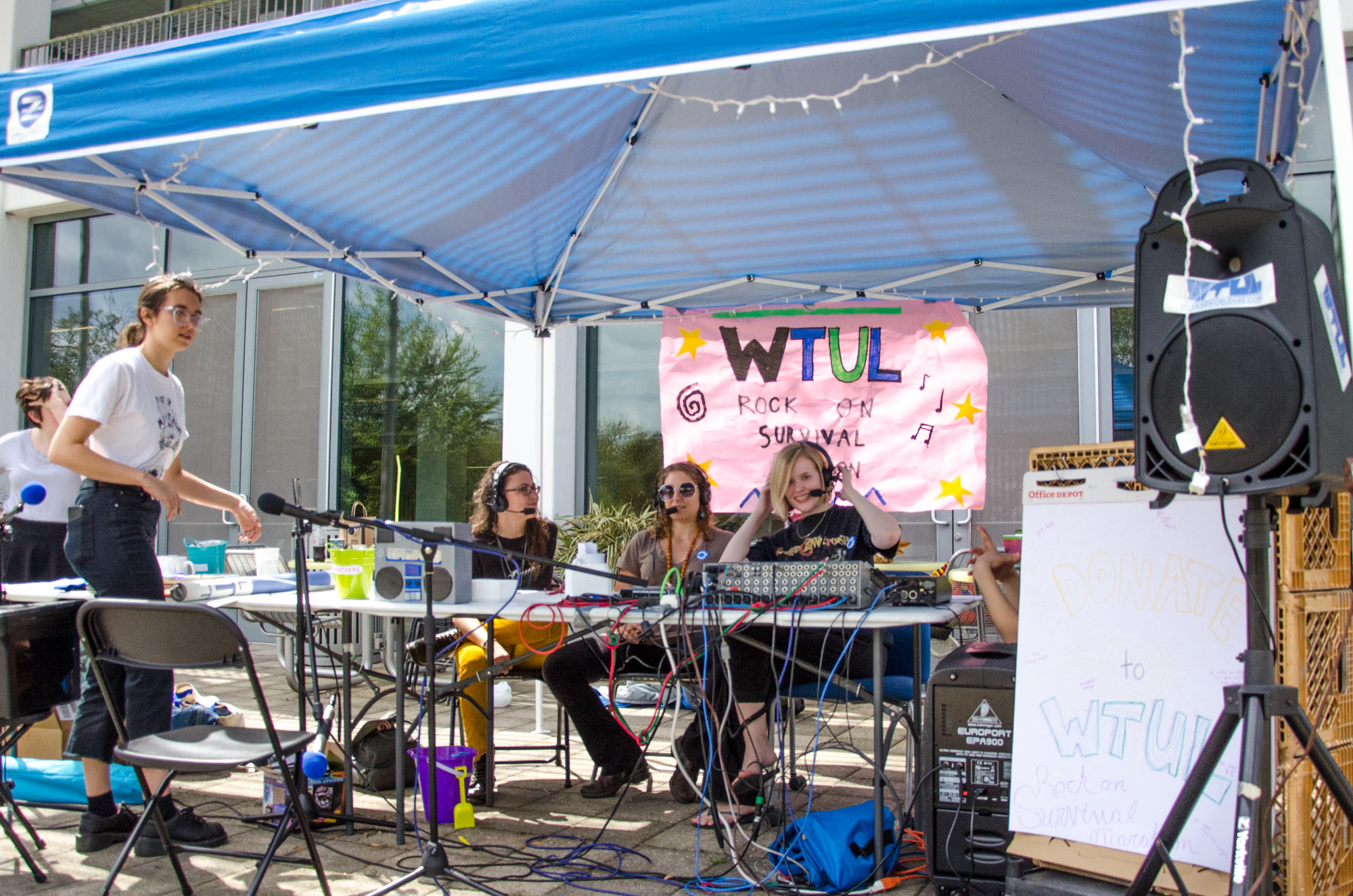 And none of this would be possible without the support staff making sure everything runs smoothly, taking phone calls, cueing music, running errands, etc.